Regular price
Sale price
$35.00 USD
Unit price
per
Sale
Sold out
ENERGIZE

ENERGIZE: Matcha offers your body an extra boost of energy and focus over long period of time. Enjoy 52mg of caffeine with all the buzz, no crash!
HYDRATE

HYDRATE: Electrolytes work to keep you hydrated and feeling refreshed. Great before a training as a preworkout. Plus recover quicker by hydrating naturally.
IMMUNITY

IMMUNITY: Vitamin C and Zinc strengthen and protect your immune system. Naturally high in Vitamin C, Zinc and Antioxidants to strengthen and support a healthy immune system!
FOCUS

FOCUS: Great for improving focus! Matcha naturally contains L- Theanine which helps with mood, concentration and focus.  In addition to the slow release of caffeine over 4-6 hours
JETLAG

JETLAG: Perfect for travelers in relieving and rebounding from jet lag! Japanese Green Tea Matcha provides natural energy with all the buzz, no crash!

Natural energy, electrolytes for hydration and vitamins and minerals makes it ideal for relieving symptoms of jet lag.
HANGOVERS

HANGOVERS: Aids in the relief and prevention of hangovers. Electrolyte Rich Keeps you hydrated before and after a night out... or possibly during ;) Tatsu-tinis Anyone?!

Enjoy Responsibility*
Share
View full details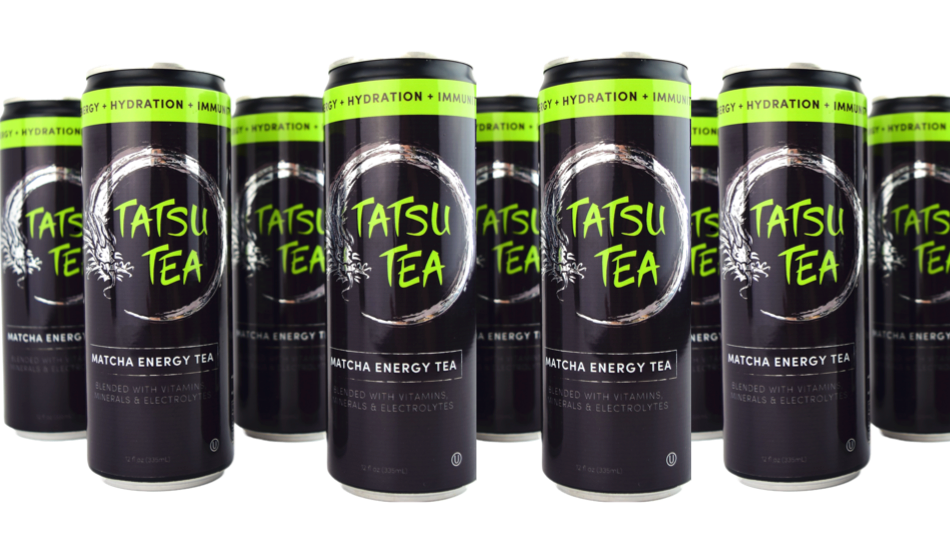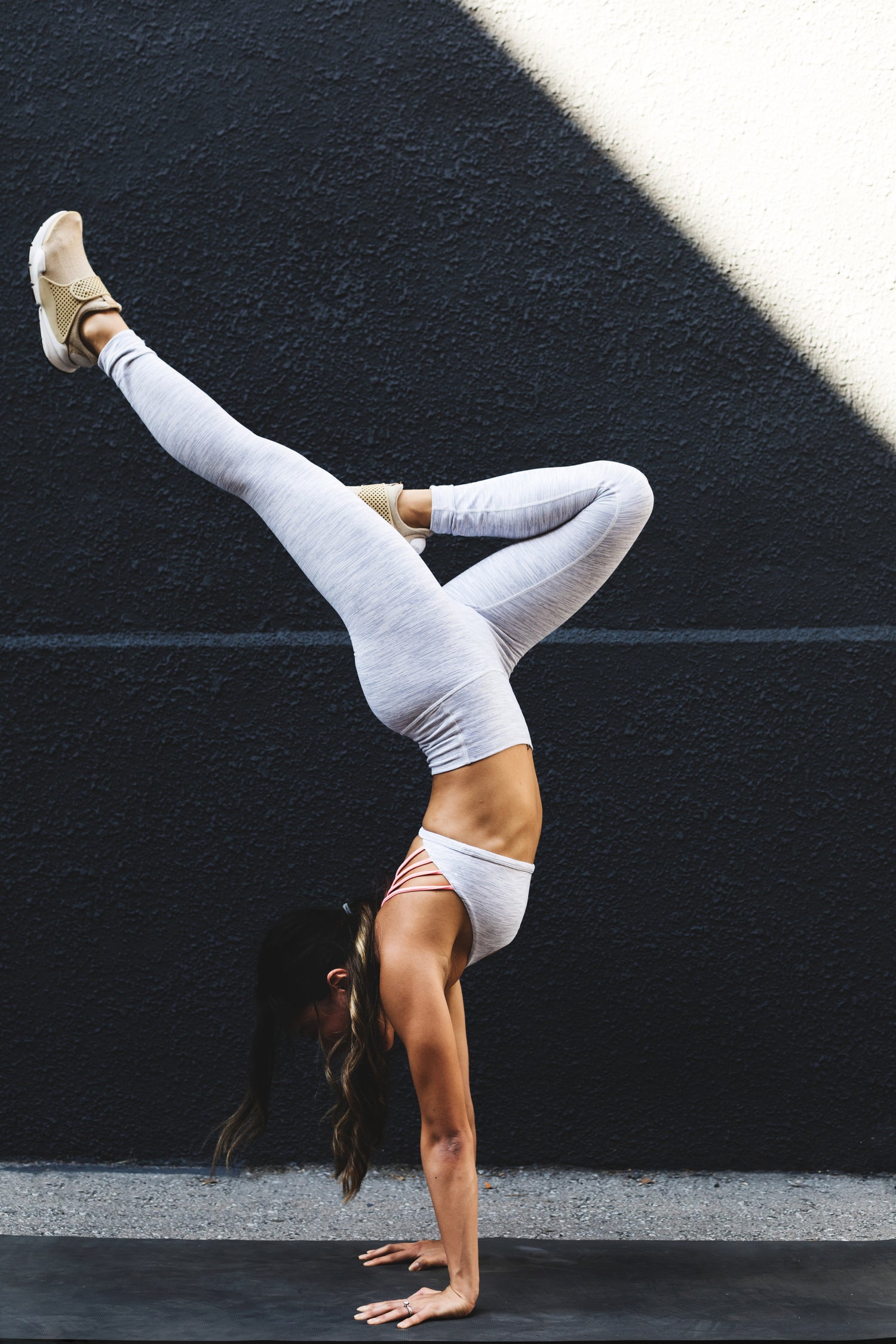 NUTRITION FACTS
Total Fat 0g
Saturated Fat 0g
Trans Fat 0g
Cholesterol 0mg
Sodium 130mg
Total Carbohydrate 3g
Dietary Fiber 1g
Total Sugars 2g
Includes 0g Added Sugars
Protein 0g
Vitamin D Omcg
Calcium 3mg
Iron 0mg
Potassium 110mg
Vitamin C 500mg
Zinc 3mg
Chloride 86mg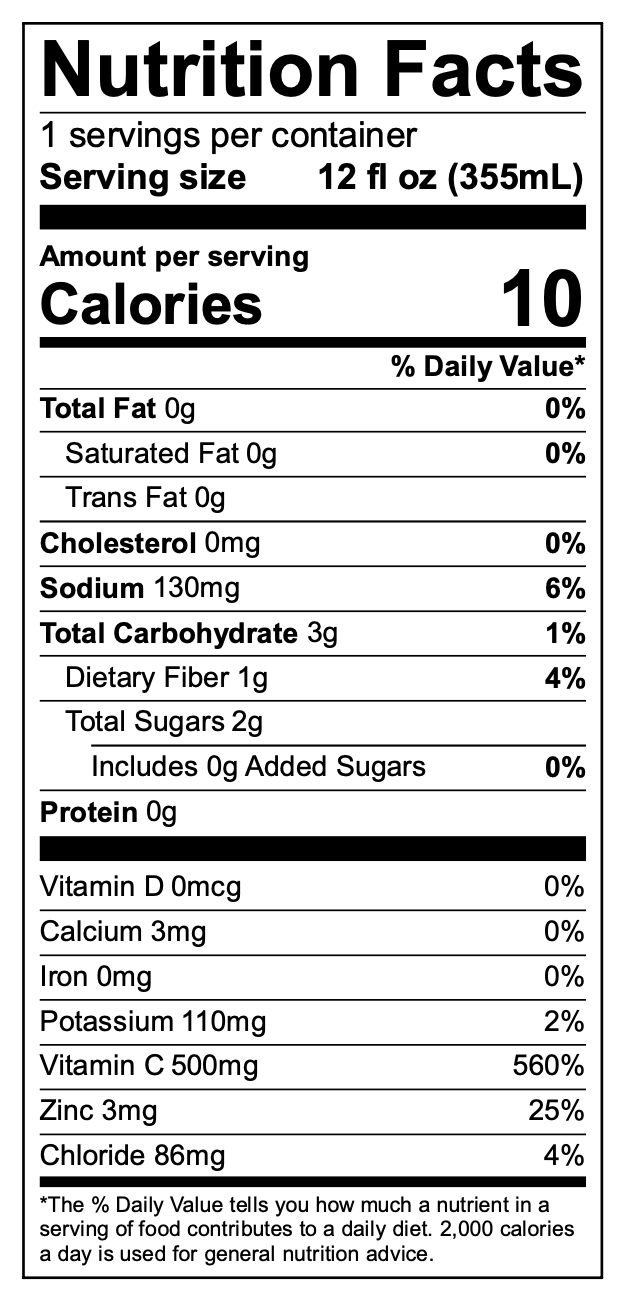 INGREDIENTS: 
Water, Lychee Concentrate, Matcha Green Tea Extract, Brewed Green Tea Extract, Natural Flavors, Vitamin C (ascorbic acid), Sodium Citrate, Matcha Tea, Potassium Chloride, Malic Acid, Green Tea Extract, Zinc Gluconate, Stevia, Sodium Copper Chlorophyllin (for color).
5% Juice | 52mg Caffeine Per Serving (1 Can)
NO GO'S
No Crash 
No Artificial Flavors 
No Artificial Colors 
No Artificial Sweetener 
No Artificial Ingredients 
ALLERGEN WARNING: This product was produced in a facility that may also process ingredients containing milk, egg, soybeans, fish, tree nuts, wheat and peanuts.
Statements have not been evaluated by the Food and Drug Administration. This product is not intended to diagnose, treat, cure or prevent any disease. 

Questions? Tell Tatsu!
Tatsu Tea is a modern blend of Japanese matcha tea, electrolytes, vitamins and minerals that will provide energy, hydration and immunity.